Specialty Pizzas in Gloversville, NY
Pizza is the heart and soul of Italian food. Plaza's Italian Bistro offers a broad range of choices for our customers. Choose from our numerous original pizza styles and arrangements, or create a customized option of your own. It will be our pleasure to put it together for you.
Wildly Abundant Pizza Toppings
We've got everything you need for your takeout pizza.
All you have to do is tell us what to put on top and how to distribute your toppings.
---
Pineapple
Olives
Mushrooms
Onions
Peppers
Anchovies
Meatballs
Pepperoni
Pepperoncini
Sausage
Bacon
Brocolli
Ham
Chicken
Tomatoes
Ricotta
Garlic
More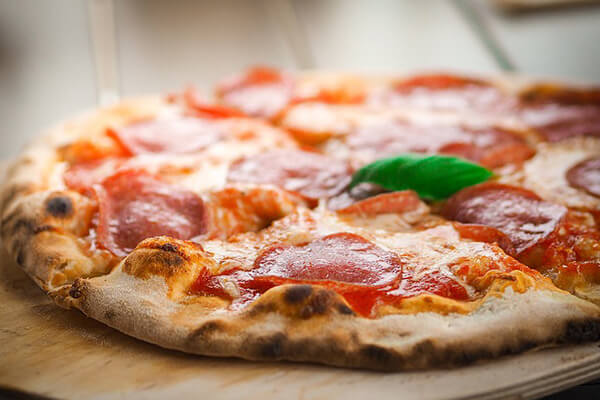 Versatile and Original Take-Out Pizza Styles
---
Our menu of pizza styles is also extensive and open to additional customization. Most pizzas fall into these categories:
Original Pan Style | Hand Tossed | 10″ Personal Pizza |
12″ Cut Sicilian | 24″ Cut Sicilian
We also sell several specialty and popular pizzas:
Chicken Wing Pizza | Hawaiian | Italian | Ham & Pineapple |
BLT Pizza | Taco Pizza | Vegetarian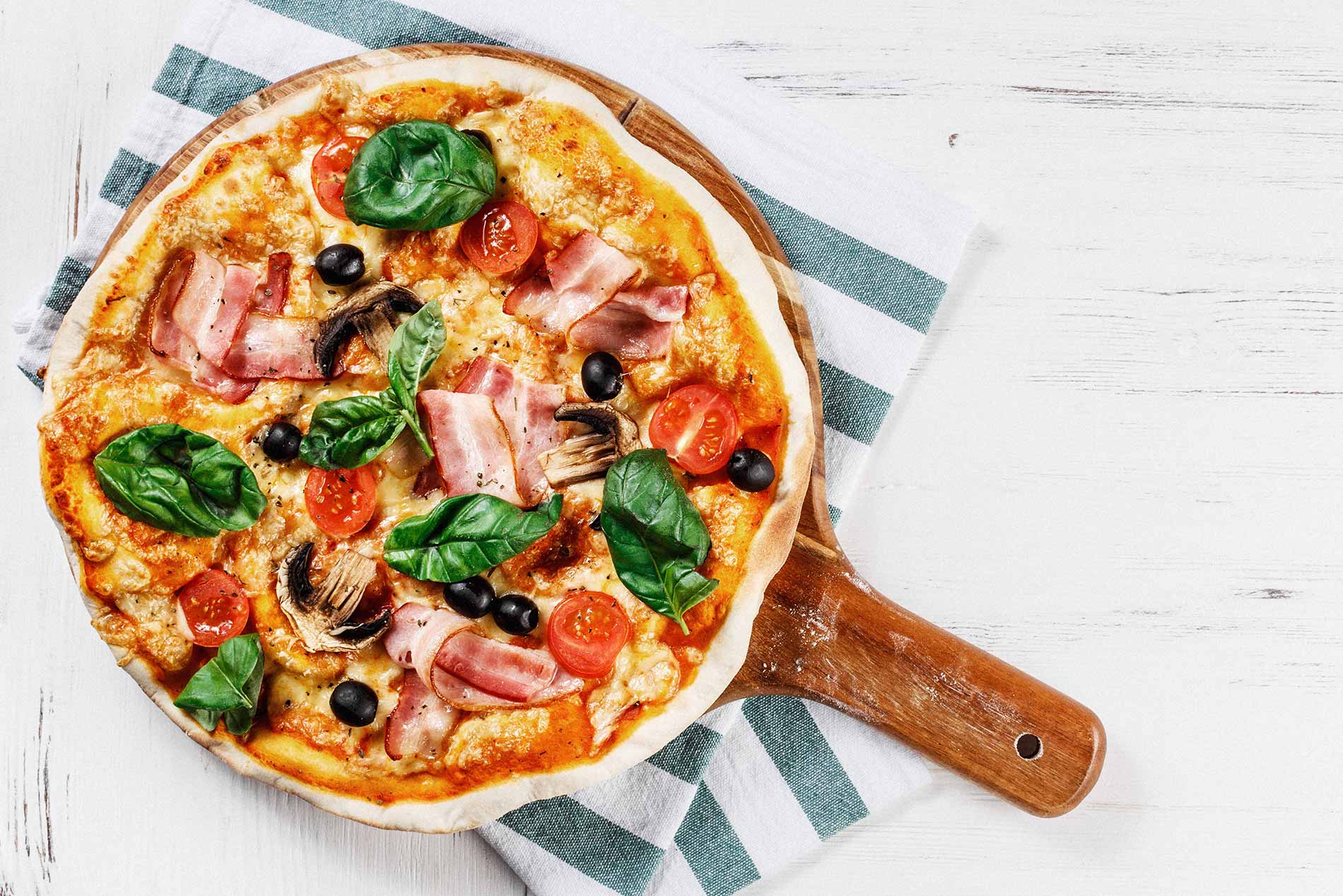 The Italian pizza
---
The Italian pizza comes with fresh garlic, herbs, spices, and tomatoes. The Vegetarian comes with peppers, mushrooms, broccoli, and online. These pizzas are for individuals who cannot or will not eat meat but still want to enjoy the savory taste of pizza dough and Italian-style cooking.
The Italian is one of our most popular pizzas, but many people also enjoy the Hawaiian. Find out which one is your favorite by trying them all.
Is Your Mouth Watering Yet?
You've also visited the right website if you like strombolis and calzones; explore our sandwiches and steaks, too! We offer both of these delicious food items with an array of stuffing. Cheese, pepperoni, ham, turkey, onions, and mushrooms are a few of the options you have if you want to create a delicious calzone or stromboli. Is your mouth watering yet? If so, we're doing the right thing. Time and distance are the only two things coming between you and a killer pizza right now. It's about time to place your pickup or catering order with Plaza's Italian Bistro in Gloversville, NY.